Longevity Bra Essentials
Why should this bra become part of your favorite fitness outfit?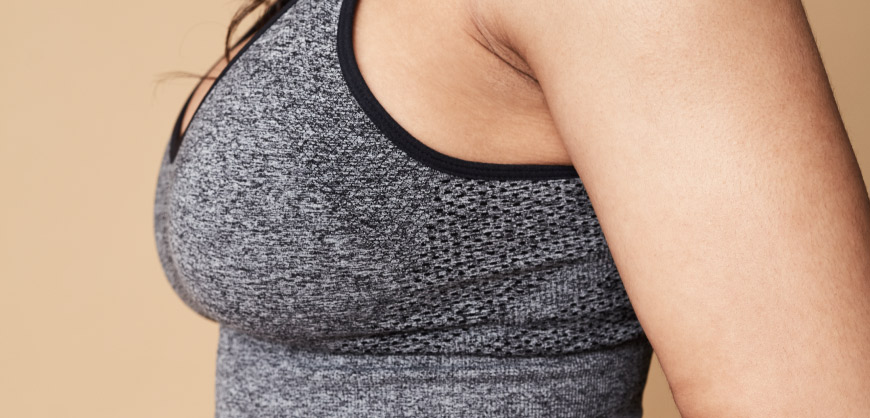 Long-Line Cut
Get extra lift and support with a reinforced underbust.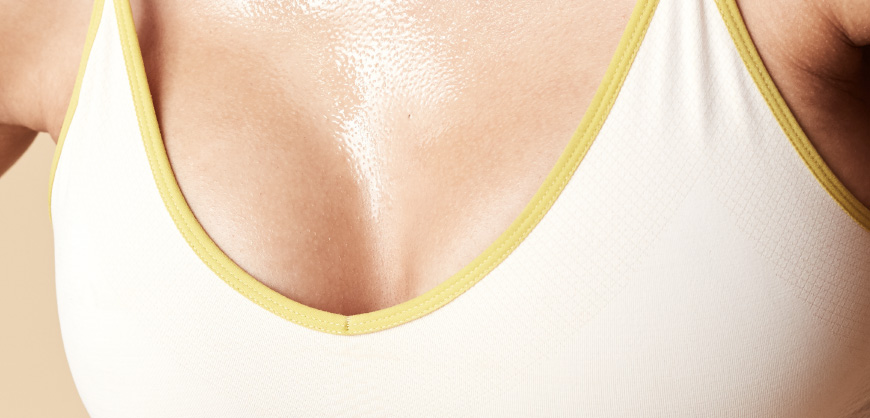 Moisture-Wicking
Performance fabric moves moisture away from your body so that it evaporates faster.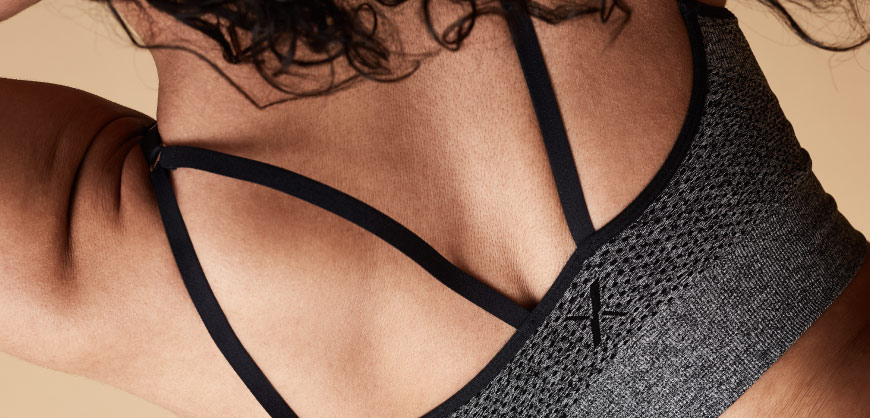 Eye-Catching Straps
Unique back detailing help you stand out from the spin class.
"I have three of these bras and do laundry just so I can wear them again!"
– Monica G.
Read More Reviews
Add this product into a bundle deal with underwear and accessories and get a great deal now!
How It Fits
Designed to fit soft and snug, with reinforced underbust for lift and support. There is some compression through the cups.
Fabrication
Materials (Beige, Black): 92% nylon, 8% spandex

Materials (Grey): 65% nylon, 28% polyester, 7% spandex
Care
Machine wash cold with mild detergent, do not bleach, lay flat to dry
I can wear it all day and keep it on for my yoga class after work.
Kari F.
Tech To Take Your Life Back
Comfort
We're done with uncomfortable underwear. With 4-way stretch fabrics, your Knix move and mold to your shape.
Versatility
Each Knix product is tested by 1000s of real women to make sure it's ready for your real life.
Performance
Moisture-wicking. Anti-odor. Quick-dry. Because we know what it takes to conquer your day.
Put it to the test. Wear it to work, to yoga, to wherever - it's your call. Give it a couple washes. Fall in love with it. And if you don't? We can help you get into a better fit or take it back, no questions asked.
Q: Is there a way to sign up for a waiting list, or some kind of notification when XL is back in stock? Will they be back in stock?
A: Yes! You should have the option to sign up for a Back in Stock notification located under the product page.